1. The Blue Hole of Belize

Great Blue Hole adalah lubang runtuhan bawah air di lepas pantai Belize. Lubang itu terletak di dekat pusat Karang Lighthouse, sebuah atol kecil yang berjarak 70 kilometer (43 mil) dari daratan dan Belize City. Lubang dalam bentuk melingkar, lebih dari 300 m (984 kaki) di seluruh dan dalam 125 m (407 kaki). Lubang ini terbentuk selama beberapa peristiwa glasiasi Kuarter ketika permukaan air laut jauh lebih rendah - analisa penemuan stalaktit di Great Blue Hole menunjukkan formasi yang telah terjadi 153.000, 66.000, 60.000, dan 15.000 tahun yang lalu. Sebagai laut yang mulai muncul kembali, gua-guanya tergenang. Great Blue Hole adalah bagian dari Sistem Cagar Karang Penghalang Belize yang lebih besar, sebagai Situs Warisan Dunia Perserikatan Bangsa-Bangsa dalam bidang Pendidikan, Ilmu Pengetahuan dan Kebudayaan PBB (UNESCO).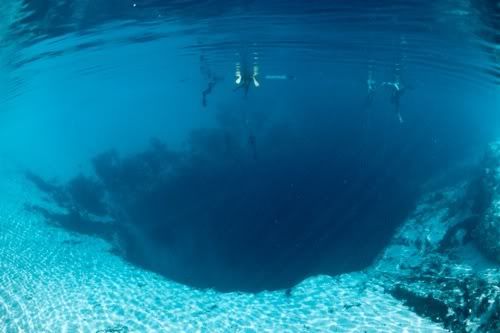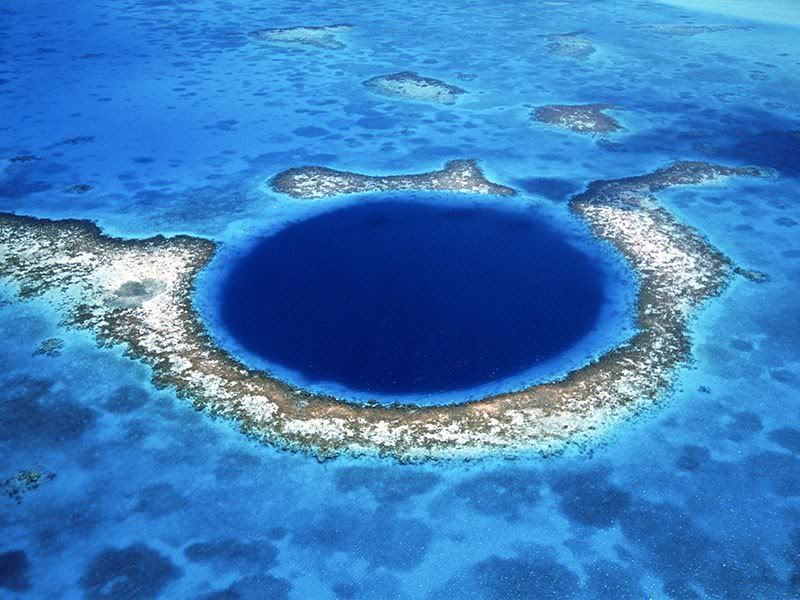 2. Deep-Sea Vents

Dikenal juga sebagai "black smoker" atau perokok hitam, yaitu aktivitas pengeluaran gas dan air panas ke permukaan bumi karena kegiatan vulkanik. Kawasan Deep - Sea Vents sangat buas, dia memiliki semburan hidrotermal dan cerobong - cerobong perokok hitam yang ditemukan pada kedalaman 16.000 kaki atau 4.877 meter. Saat para ilmuwan memotong dasar laut dibawah bongkahan es artik, mereka menemukan selusin gunung berapi yang baru.



3. Kepulauan Galapagos

Kepulauan Galapagos yaitu sebuah kepualauan yang terdiri dari 13 puau berapi dan bebatuan yang terletak di samudera Pasifik sekitaer 1000 km sebelah barat Amerika Selatran. Galapagos merupakan salah satu daerah gunung berapi teraktif di dunia.Galapagos terkenal karena jumlah spesies endemisnya yang besar dan penelitian yang dilakukan Charles Darwin yang membawanya menemukan teori seleksi alam.

Pada 1986 lautan di sekitarnya dinyatakan sebagai cadangan kelautan. UNESCO menetapkan Galapagos sebagai Situs Warisan Dunia pada 1978 yang kemudian diperpanjang pada Desember 2001 untuk memasukkan wilayah cadangan kelautan. Yayasan Charles Darwin yang didedikasikan untuk pemeliharaan kepulauan ini didirikan di Belgia pada 1959.

Spesies yang penting termasuk di dlm pulau ini :
1. Iguana darat, Conolophus subcristatus
2. Iguana laut, Amblyrhynchus cristatus (satu-satunya jenis iguana yang makan makanan dari laut)
3. Kura-kura Raksasa Galapgos, Geochelone elephantopus, dikenal sebagai Galápago dalam bahasa Spanyol, adalah binatang yang menjadi asal nama kepulauan ini.
4. 13 spesies endemis burung kutilang.
5. Pinguin Galapagos, Spheniscus mendiculus
6. Burung laut yang tak terbang, Nannopterum harrisi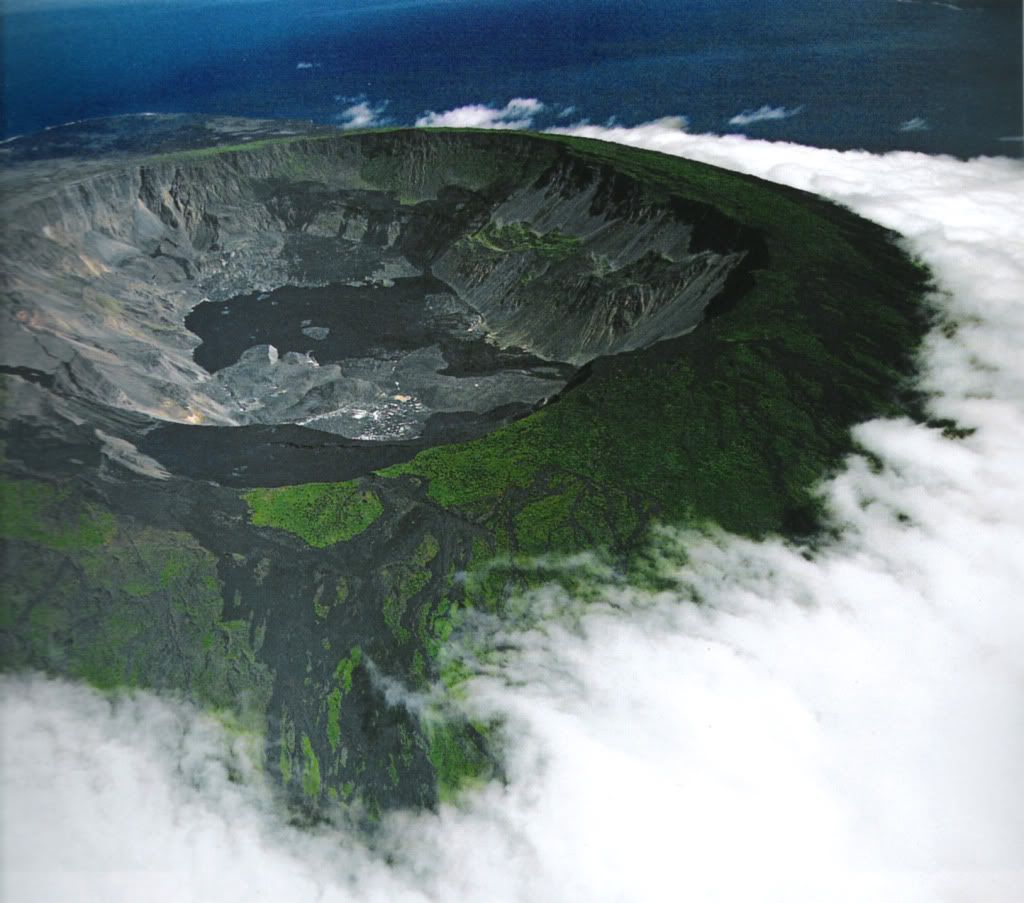 4. Great Barrier Reef

Karang Penghalang Besar (Bahasa Inggris: Great Barrier Reef) adalah kumpulan terumbu karang terbesar dunia yang terdiri dari kurang lebih 3.000 karang dan 900 pulau, yang membentang sepanjang 2.600 km. Karang ini berlokasi di Laut Koral, lepas pantai Queensland di timur laut Australia. Sebagian besar wilayah karang ini termasuk bagian yang dilindungi oleh Taman Laut Karang Penghalang Besar (Great Barrier Reef Marine Park).
Karang Penghalang Besar (KPB) dapat dilihat dari luar angkasa dan kadang disebut sebagai organisme tunggal terbesar di dunia. Pada kenyataannya, ia terbentuk dari berjuta organisme kecil, dikenal dengan sebutan polip koral (coral polyp). KPB dipilih sebagai sebagai salah satu Situs Warisan Dunia UNESCO pada tahun 1981.
Kekayaan biodiversitasnya, perairannya yang hangat dan jernih, serta keterjangkauannya dari fasilitas terapung yang disebut live aboards, membuat karang ini menjadi tujuan pariwisata yang sangat populer, terutama bagi para penyelam scuba. Banyak kota di sepanjang pesisir pantai Queensland yang menawarkan wisata laut ke karang ini setiap harinya. Beberapa pulau kontinental juga telah berubah fungsi menjadi resor.




5. Danau Baikal

Danau Baikal adalah danau terdalam dan tertua di dunia dan terbanyak (dalam isi) air tawarnya di Bumi. Danau ini berisi lebih dari 20% air tawar dunia dan lebih dari 90% air tawar Russia. Danau ini merupakan Situs warisan dunia yang terletak di selatan Siberia di Russia, antara Oblast Irkutsk di barat laut dan Buryatia di tenggara, dekat kota Irkutsk.Ketinggian permukaan 456 meter (1,496 kaki) dengan Kedalaman maksimal 1637 meter (5369 kaki). Disinilah terdapat seperlima dari air tawar di bumi, jika danau ini kering untuk mengisinya kembali diperlukan debit air di dunia sepanjang tahun. Dan, orang yang naik kapal melintasi danau ini dapat melihat kedalaman danau 50 meter.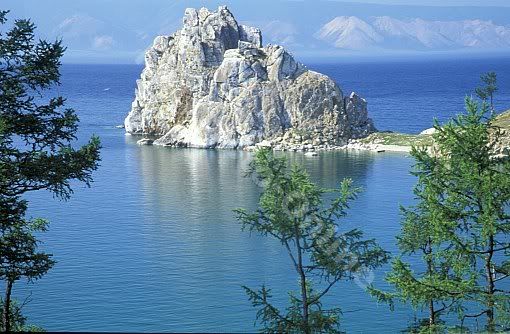 6. Northern Red Sea

Laut yang membatasi benua Afrika dan Asia, dan termasuk laut dengan tingkat kadar garam tertinggi di dunia. Kedalaman laut ini mencapai 2.500 meter. Seorang arkeologi menemukan beberapa bangkai kereta tempur kuno dan manusia menurutnya merupakan bangkai kereta firaun saat mengejar musa.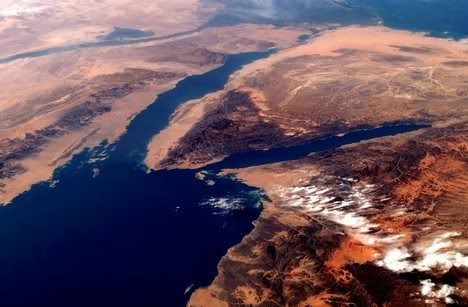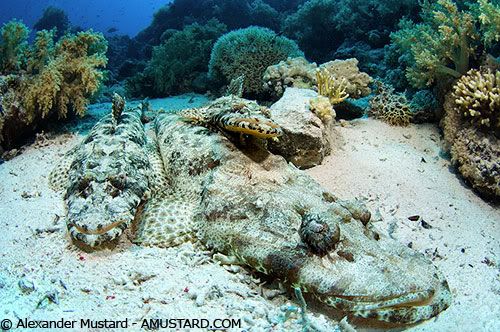 7. Palau

Republik Palau (juga dieja sebagai Belau) adalah sebuah negara kepulauan di Samudra Pasifik, 200 km sebelah utara Papua Barat, 255 km sebelah timur Maluku Utara, 500 km sebelah timur Sulawesi Utara dan 500 km sebelah timur Filipina. Negara ini merdeka pada tahun 1994 dari Wilayah Perwalian Kepulauan Pasifik yang diperintah Amerika Serikat. Palau terdiri dari 8 pulau utama dan sedikitnya 250 pulau kecil.iga arus lautan yang bertemu di Palau membawa serta kehidupan laut yang lebih beraneka dibanding laut Karibia sekalipun. Terdapat lebih dari 1.000 spesies ikan dan lebih dari 700 spesies karang. Jika anda menyelam bisa menyusuri tebing Ngemelis Wall setinggi 60 kaki, menurun kira-kira 1.000 kaki sampai anda menjumpai aneka terumbu karang dan aneka species ikan beraneka warna.